Full Service Fire Protection in Hudson, NH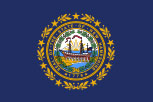 Hudson, NH
26 Hampshire Drive
Hudson, NH 03051
Impact Fire's Fire Protection and Safety Services include:
Fire Extinguishers
Fire Sprinklers
Fire Alarms
Emergency & Exit Lighting
Inspection and Preventative Maintenance
System Monitoring
Backflow Devices
Security
Special Hazards
Gas Station Suppression
Kitchen Suppression
Kitchen Exhaust Cleaning
HVAC Air Duct Cleaning
Passive Fire Protection
Get in Touch
One Call for All Your Fire and Life Safety Needs
Founded in 2006 by Michael O'Rourke and Steven Schlesinger, Impact Fire Hudson (formerly Tri State Fire Protection) is southern New Hampshire's premier fire protection company.
Our talented and highly trained team of fire protection professionals services businesses and facilities throughout the New England region. From comprehensive fire prevention, protection, and safety services to duct cleaning and suppression systems, Impact Fire Hudson is your full service fire protection specialist.
We install, inspect, monitor, test, maintain, and replace commercial fire protection and safety systems across a wide range of industries, including education, government, healthcare, hospitality, industrial, property management, restaurant, and retail.